Reviews and testimonials are one of the major criterias that pet owners consider when hiring. Over 75% of pet owners on PetBacker say pet boarding and dog walking reviews play a major role in their decision on who to hire.
At PetBacker, we believe that only through reviews and testimonials will we be able to maintain the quality of the services provided by the sitters and walkers hosted with us. Therefore, we designed the rating and review system where pet owners and pet sitters can comment on each other as a starting point to create a trusted and transparent environment so that other pet owners can have some reference before deciding who to hire and for pet sitters to decide if they are willing to host the pet. There are two kinds of reviews, verified reviews which can only be acquired after a job is completed on PetBacker, and non verified reviews which are given by other pet lovers to vouch how much a pet sitter loves pets and to kick start them on PetBacker.
Pet Boarding and Dog Walking Reviews or Testimonials Are Important
Your number of reviews and average star rating are displayed to Pet owners on both the directory that displays your profile as well as when you reply a job to the parent when they are searching for pet boarding and dog walking, and they can read your reviews when they click on your profile. If you have more 5 star reviews, you are more likely to win more jobs from first time pet owners, as well as earn more repeat customers as it gives them more confidence to leave their pet with you.
Great reviews show pet owners that they should book with you. They like to see that you're:
Providing the great care that you advertise
Flexible
A great communicator
Good at sending consistent photo updates from our app
Already building up a loyal client base
The more reviews you have, the more likely you are to get booked. Reviews also help paint a picture of the service you deliver, which means you're more likely to get job offers by pet owners.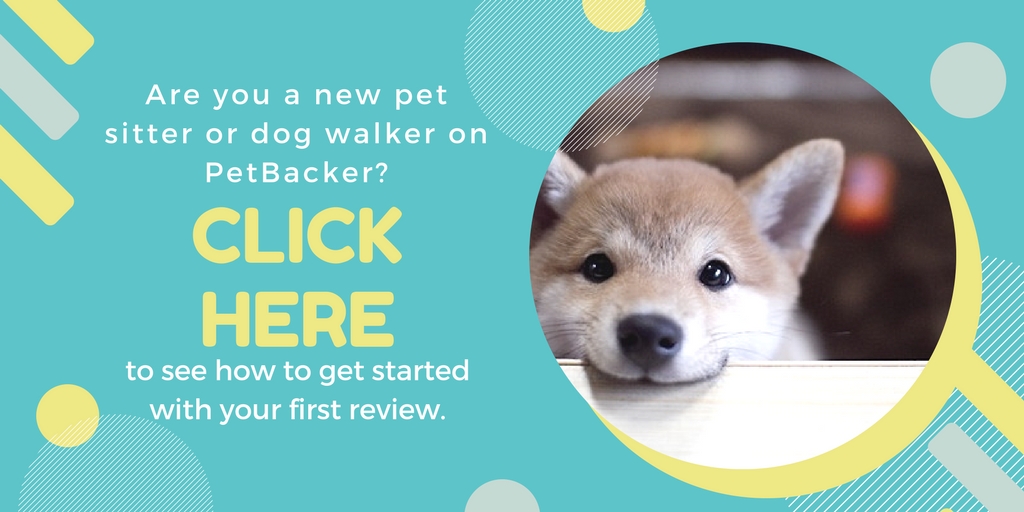 What We Do to Encourage Your Client to Write a Review
95% of our sitters have nothing but 5-star reviews. We think that's pretty amazing. You should ask the pet parents to give you a review, however here's what we're doing to make sure we can keep those great reviews coming:
We send emails to pet owners, asking them to write a review when your job is complete.
We send pet owners a text notification to remind them to review the stay.
We give pet owners the capability to write a review on the app when you mark the job complete.
Type of Reviews and Testimonials
We have verified reviews and unverified reviews (testimonials) on PetBacker. The following are the differences: 
Verified Reviews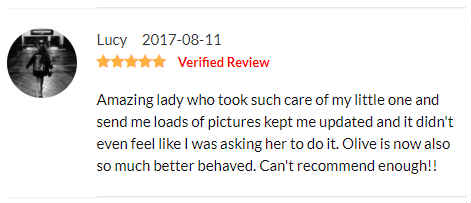 Verified reviews are reviews left by pet owners for jobs you have completed and received payment for via PetBacker. These reviews are the ones most trusted by pet owners as they know this review can be trusted and is for a job that actually took place. You can tell the difference by the bright red "Verified Review" tag beside the star rating. The number of verified reviews can be compared against the number of completed jobs for that profile.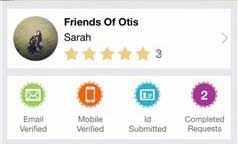 Non Verified Reviews or Testimonials 

Many pet owners have asked us whether they can trust and believe a sitter without any reviews or testimonials? When a pet sitter has at least pet loving friends or clients to vouch for them via testimonials, at least the owner can make a more informed decision whether this is someone they can trust. So now all new sitters must be recommended before they can accept jobs to prevent fake accounts or poor quality services.
Non verified reviews are reviews that have been left to you by pet lovers who know you or previous customers who left their pets in your care . These reviews are the best to kick start your listing with as you can immediately get pet lovers you know to leave you one. Non verifed reviews can only be given by pet lovers with a Facebook account to ensure that the people leaving you those reviews are real pet lovers. We also require at least 3 pet lovers to leave you a review which will help us to filter off reviews from fake accounts or people with shady characters. Our team will work with Facebook to ensure that reviewers are real pet lovers and will remove the reviews or even ban the sitter if we are informed otherwise. Non verified reviews can only be made within 30 days from the day you listed your services and will be removed 3 months after.
Non verified reviews can be written from your personal listing page on PetBacker. The reviewer does not need to have the job completed on PetBacker to leave you a non verified review. You will find it at the bottom of your listing. Reviewers do not need to the download the app to leave a review for you. Here is how it looks like:

You can share the link to your listing from here: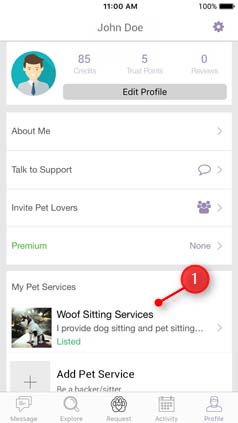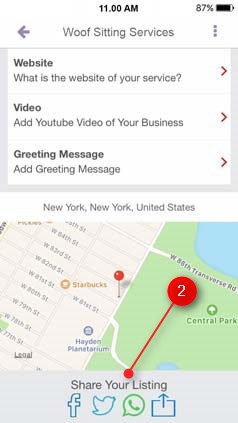 It's About Quality and Quantity
The more reviews you have, the more likely you are to get bookings. And an added bonus? You'll get to read all the great things your clients have to say about you. Feels good, doesn't it?
Take a look at what Verified Reviews other pet sitters and dog walkers are getting from pet owners here.
Frequently Asked Questions
Why PetBacker won't approve some sitters even they're on other platforms?
PetBacker has a trust and safety team that takes in to consideration checks with the pet owners of other platforms who have used that sitter before to check on their credibility, and if the feedback is not positive the sitter may not be approved. Being on other platforms does not guarantee acceptance into PetBacker or to respond to owners on PetBacker.
Does reviews impact refund or payments to sitters?
If a pet owner is not satisfied with the service by a Pet Service Provider within two days of the stated job completion, PetBacker offers a partial or even full refund to the pet owner depending on a fair internal dispute resolution, after which the remaining payout will be released to the Pet Service Provider. Do note that when a decision is made for a dispute, the condition of the owner's pet is our primary concern. If the complaint is made after the two day dispute has passed, the best PetBacker can do is to offer help to coordinate a refund directly from the Backer. If a pet sitter has a bad review, do select another pet sitter to ensure quality of service.
How does PetBacker do background checks on Service Providers?
Before a Service Provider is approved, a thorough background check is performed which includes requiring the submission of ID and a selfie for checks, photos of their property and of themselves with their pets,  testimonials from other pet lovers to ensure they too are a pet lover, as well as pet sitter test which is required as well to ensure they have fundamental pet care knowledge.
Why would a backer be blocked or put under probation?
A Pet Service Provider that does not respect or goes against the community guidelines for a safe and trusted environment such as irresponsible/unprofessional behavior or persuading pet owners to skip the platform by contacting outside or never provide compulsory daily photo and dog walk updates may have their account placed under probation and they may not enjoy full functionalities of the platform.
Why can't I get hired for any jobs without testimonials?
One of the reasons could be because you do not have recommendations or testimonials from other pet lovers which is a major decision factor for many pet owners. You may also not have many repeated jobs or repeated customers which gives an indication of how much previous pet owner love your services.
Why should chats be within PetBacker and not other chat platforms?
Only conversations made on the PetBacker platform will be considered during a dispute resolution.
Why must a pre-payment for booking be made before sharing contact info?
A pre-payment is required to ensure the pet owner is serious before you share your personal contact information and home address to protect your privacy and safety. This pre-payment is fully refundable to the pet owner or transferable to another Pet Service Provider if it doesnt work out after a meet and greet before the job starts.