Places To Go With Your Dog In Switzerland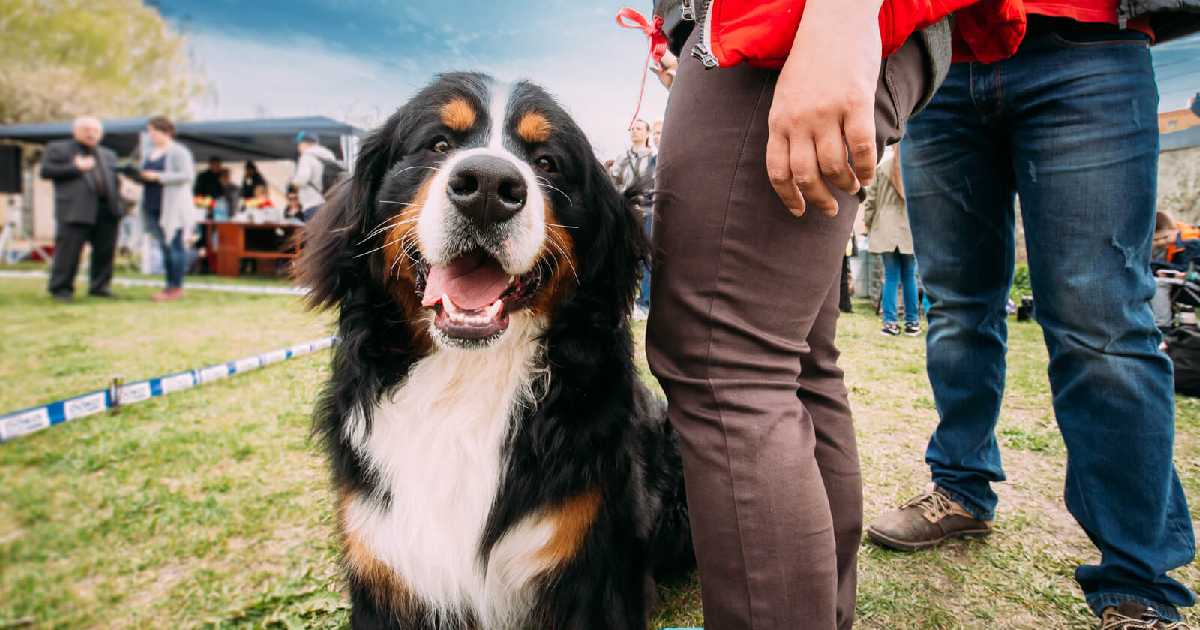 If you are a dog owner, travelling can be quite the hassle. Some owners prefer to leave their pets at hotels while some prefer to bring their pet dogs along. It's generally accepted that leaving your pet dogs at hotels is the much easier option out of the two. There are many considerations to take in order to bring your dog along for the trip. Especially when the place you're going might not be dog friendly. Fortunately, there are places that are extremely dog friendly - Switzerland being one of them! If you want to go on a trip with your dog, Switzerland is definitely the place to go. So here are 6 things you can do in Switzerland with your dog! 
Dog Friendliness
Switzerland takes their pet laws and regulations very seriously. It was even compulsory at one point for first time dog owners to go through a dog training course. Though it is not compulsory now, they do heavily recommend it still. Switzerland is also the only European country to make it mandatory for every dog to be microchipped and registered in their database. If the dog is imported from abroad, the owner is required to take the dog to the vet within 10 days. Swiss dog owners are also required to pay an annual dog ownership tax fees.
When it comes to the dog's welfare, there are various rules and regulations depending on the Swiss canton. For instance, dog owners are not allowed to crop the ears or dock the tails of their dogs. You are also not allowed to use devices that punish dogs for barking and making sounds. All of these ensures that the furry friends there are well taken care of. So you can be rest assured in knowing that Switzerland is extremely dog friendly! 
Rules and Regulations
Every canton has their own rules and regulations when it comes to handling dogs. Some places would allow off leash roaming while others are strict with having their leashes on at all times. With this said, always do proper research for the place you are planning to visit! Switzerland is an incredibly dog friendly place. While some other countries are generally "no dogs allowed" by default, it is the complete opposite for Switzerland. You can be rest assured that most restaurants allow dogs and are even ready to serve your dog drinks or food. With this said, it is always better to ask before hand still! Understanding their rules clearly for each place is extremely important in making sure that you have a good time while in Switzerland. 
1. Parks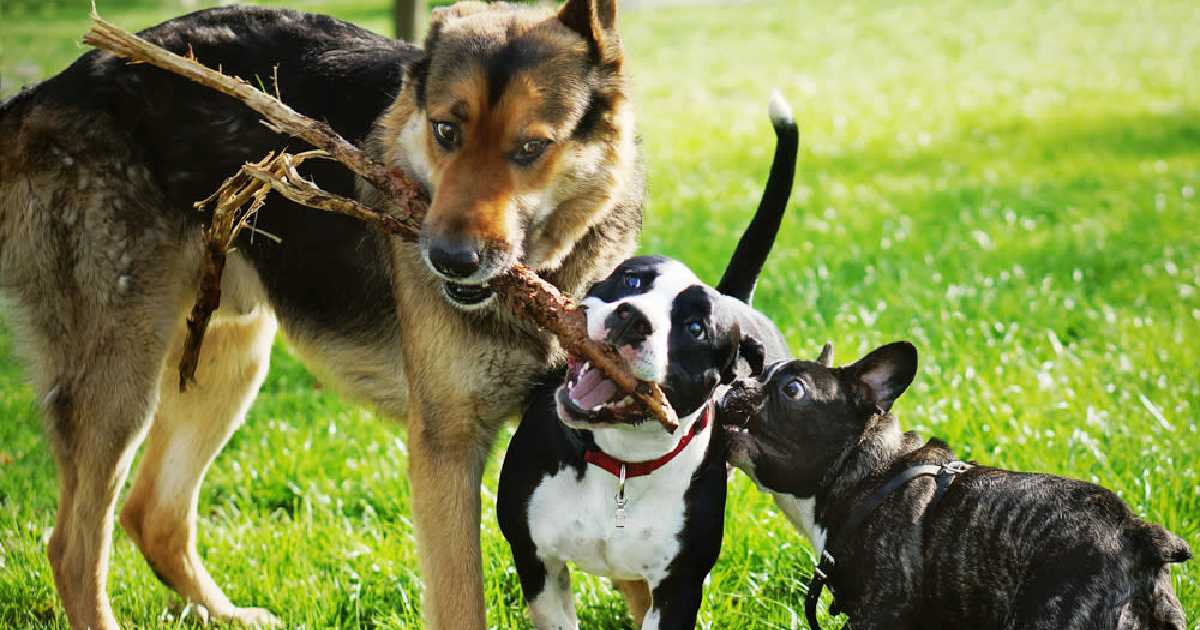 One of the things that you have to do would be to visit the dog park! Switzerland has many parks open for the public that are dog friendly. And being a dog friendly park, do expect top-notch facilities available for dogs! 
Take the Allmend Brunau for instance. Allmend Brunau is a huge park with a 4 km long trail. There are various facilities provided apart from the usual green grasses and children playground. BMX Bike Park, Freestyle park, cafes are all incredibly nearby this big park. The 4 km trail includes a walk along side the river banks and through a nature reserve. Feel free to cool your dog off on a hot dog in the river! However, the park is not enclosed, so you would need to have your dog on leash. 
Tired of putting on leashes? You can go for Parc Bertrand instead! There is a dog park within this park that is fenced in. This means that you are allowed to let your dog off leash! During the summer months, there is even a water fountain provided for your dog to cool itself off. 
With these said, parks in Switzerland are definitely the place to be if you have a dog. You get to enjoy the scenic routes and the facilities provided all the while having your dog with you the whole time. It's also a good way to make friends with other dog owners. 
2. Lake Thun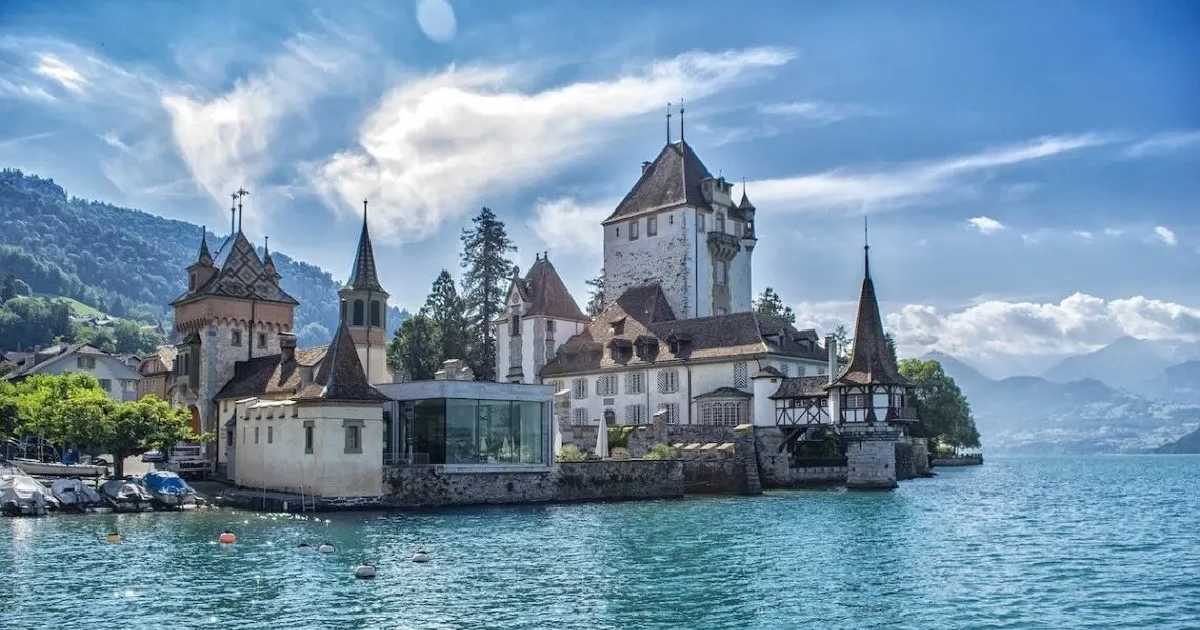 Astonishing scenery and a crystal clear lake, Lake Thun is one of the must go-to location in Switzerland. It is huge, surrounded with mountains and nature aesthetics. The Lake Thun is also surrounded by towns and villages that offer traditional Swiss cultural beauty. 
Walk along the lake towards the city centre for your own personalized Lake Thun trail! Since it is an open environment, have your dog on leash at all times. Children playing by the lake and other  family or dog owners will be the usual occurrence here. Don't be afraid to interact with the people! That's part of the fun of visiting this place, to truly be immersed in the Swiss ambience. As long as your dog is tamed, trained and won't disturb the other bathers, feel free to let it go for swims in the lake and even romp around occasionally.
If you prefer a more quiet experience but still want the view, head to Seewiese just for that! From Delta Park in the direction of Lake Thun, keep to the right and simply follow the hiking trail. You'll reach Seewiese in about 5 minutes. There is usually no crowd since it is more secluded, and you can only go there by foot. If you want some alone time with your dog, this is the place to be. But since it is an open field, keep your dog on leash the whole way. Once reached, there is a fenced-in meadow by the lakeside for you to unleash your dog. 
With these said, there are various other attractions in Lake Thun. The old towns, castles and cobblestone walks are the must-see when it comes to this place. So definitely give this place a visit for an immersive Swiss experience. 
3. Shopping!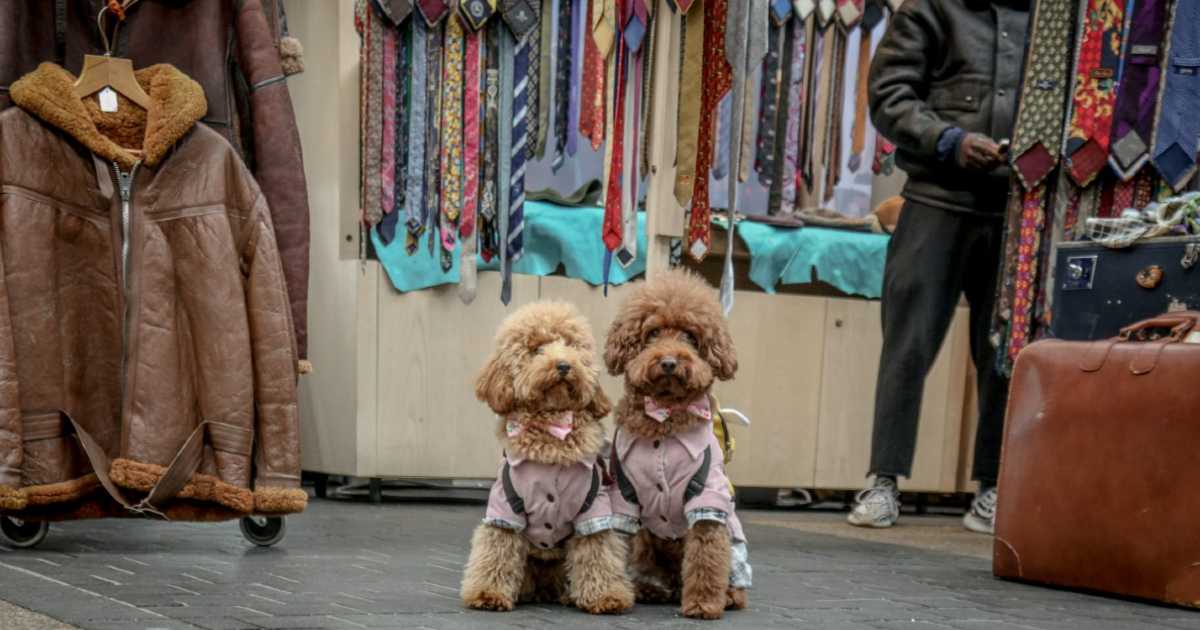 Usually, dogs are not allowed to go with you on your shopping spree. But in Switzerland, it is the opposite! Switzerland has many places to shop that are dog friendly. As long as your dog is on a leash, most stores are welcoming of letting your dog in with you. Those stores that don't, they will usually have a pole outside the store for you to tie your dog temporarily while you shop in their store. Place de la Riponne, Rue du Rhone, Bahnhofstrasse are all examples of dog friendly shopping streets that you can visit in your time here.
4. Hike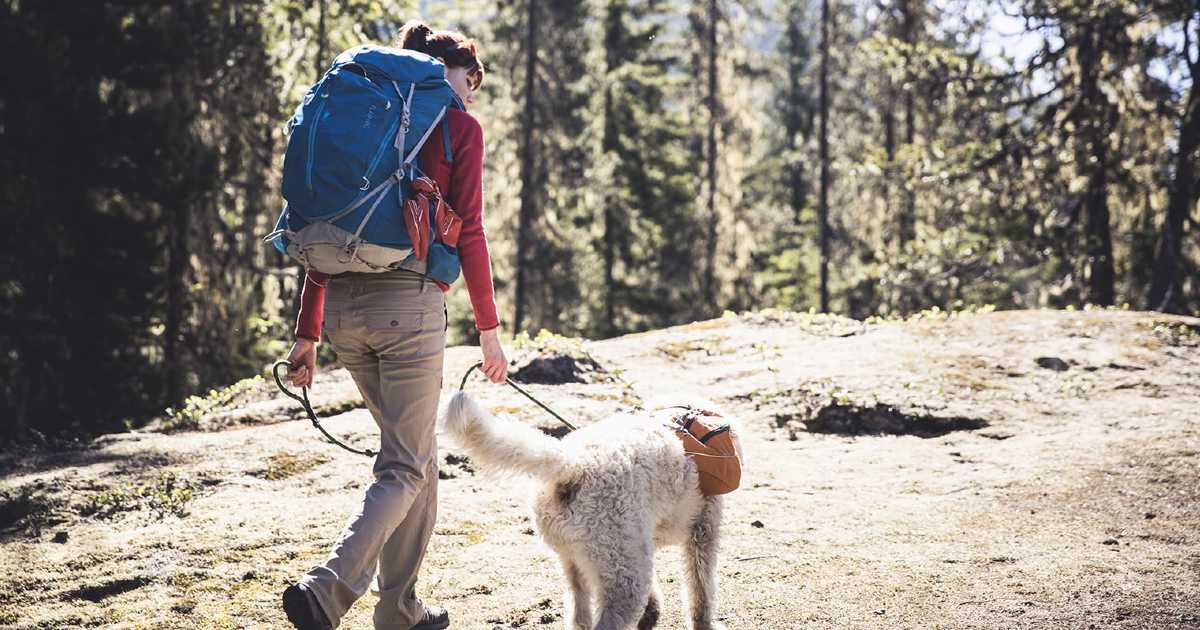 Switzerland is well-known for green pastures and beautiful mountains. With this said, take your up for a hike! 
For instance, the Harder Kulm Loop Trail offers a rewarding view of mountains and wildlife. Though it is a slightly more challenging hike, it is definitely worth the reward. This trail takes an average of four hours to complete so be well-prepared. While hiking, your dog is allowed to be off leash.
If you want a simpler trail yet also get to enjoy a promising view, try the Gacier Canyon at Grindrelwald! It is a one-hour hike. Though it does get quite steep at the start, it calms down pretty quickly. There are also restaurants there for you to rest. 
Last but not least, you can also try Wengen, Leiterhorn. It is a one and a half hour hike. Not only does this trail offer a stunning view over Jungfrau, there is also a village nearby! The village has everything from lodging to restaurants. It is definitely a place that is worth going. 
5. City Hopping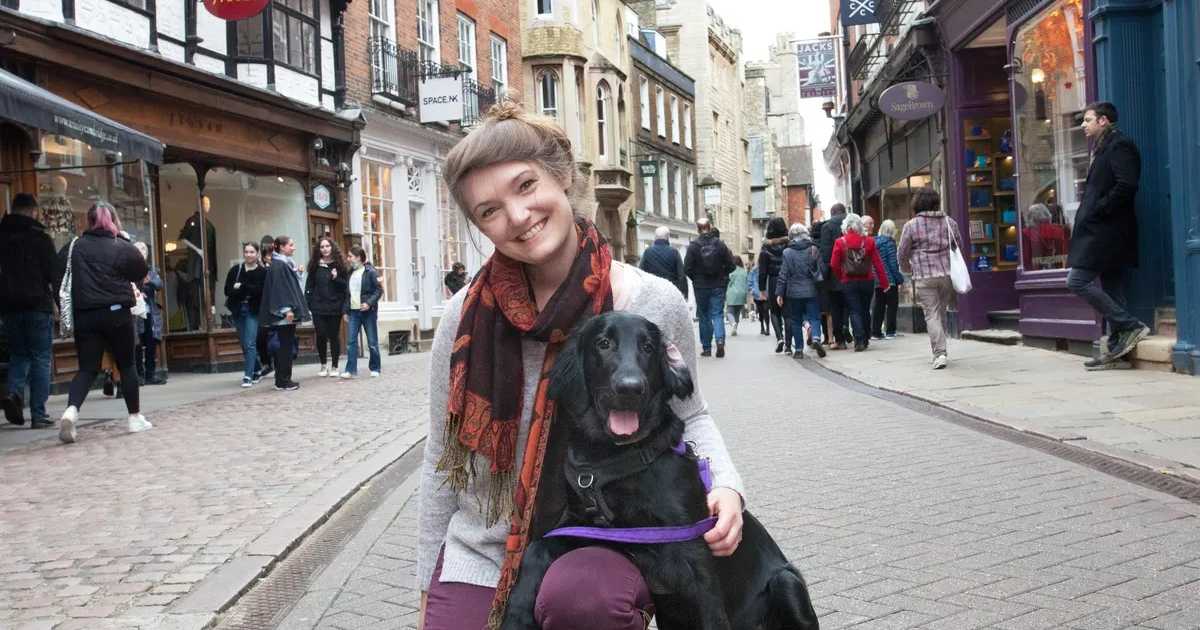 Due to the fact that Switzerland is incredibly dog-friendly, they are allowed on trains and other public transports. With this said, try city hopping with your dog! Depending on the size of your dog, you would have to pay the needed amount. Smaller breeds are free of charge while bigger breeds are required to have a ticket that you can get for half price. 
Going from city to city is definitely a good way to spend your time here in Switzerland. Save your stomach as well to taste the different foods they have in different towns. Most restaurants are dog friendly as well and some even provide your dog with water and tidbits. So grab this opportunity and make the best use of it.
With these said, Switzerland is indeed an amazing beautiful country that is rich with scenic views and food. You would definitely get to enjoy yourself here with your dog with how accepting they are of dogs. However, if travelling with a dog ever get too tiring, consider Dog Boarding! You can use apps like PetBacker to help you arrange your dog to be boarded quickly and easily.