Places To Go With Your Dog In The UK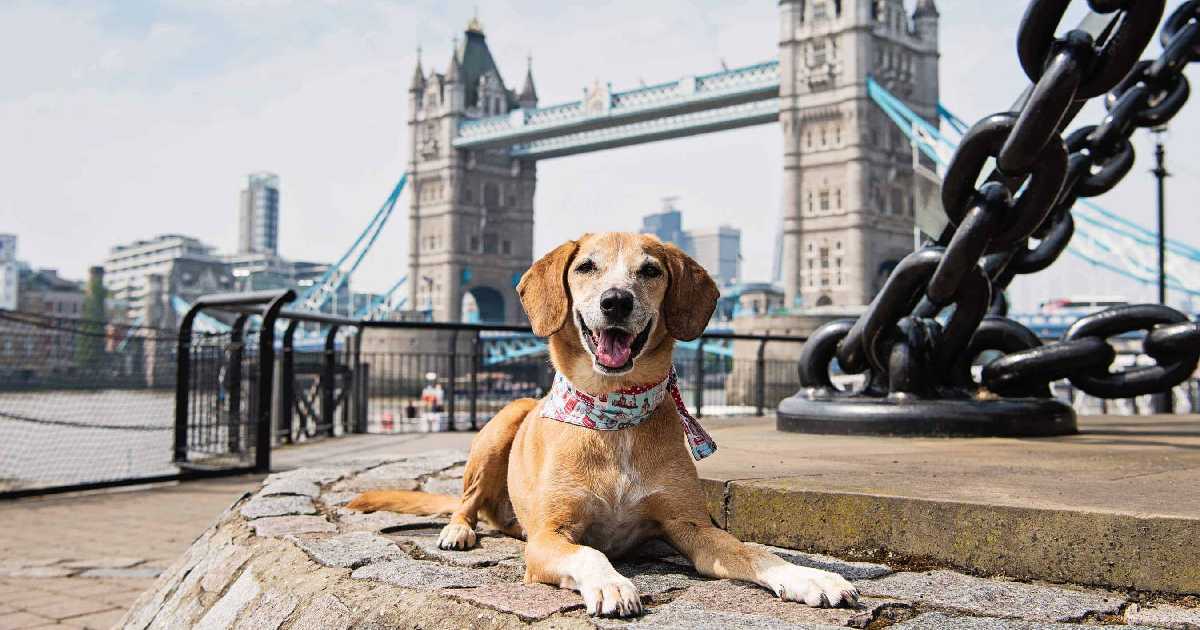 UK has always been a good holiday destination for many. The tradition, the weather, the food, the Britain has it all to make your trip an incredibly memorable one. So why not make it more memorable by bringing your dog together with you? Have your dog experience the smell of England too! Though travelling with a dog can be incredibly scary but it isn't difficult! Make the right preparations, and you are good to go. Anything is pawsible if you want it enough (pun intended). 
Dog Friendliness
UK is one of the most friendly countries in the world. If you're a dog owner in the UK, you are liable for the condition of your dog is in! You are required to make sure that your dog is living in a clean, safe and healthy environment. You will also be fined if you are caught neglecting the needs of your dog. Your dog has to be protected from illness and given treatment when ill. You would also need to be over the age of 16 to own a dog! 
When in public, dogs have to follow you everywhere you go at all times. Your dog must not cause harm or injure another person or other animals. If caught, the dog owner is liable to be fined or even face imprisonment! Dogs are also allowed on many public transports; trains, buses, trams and the Tube. And they are allowed entry for free! However, they are required to be put on leash or in a carrier. 
With these said, UK is incredible dog-friendly. If you have the fear that the UK is not welcoming to dogs, throw that out of the window! England loves their dogs and those that are outside their country. 
Rules and Regulations
Though England is incredibly dog-friendly, they have rules to be followed as well. If you are seriously considering traveling into the UK with your dog, make sure you have the right documentations needed! 
Firstly, your dog is required to have a pet microchip implant. You are also needed to bring your dog for rabies vaccination. If you are coming from a high-rabies country, you are required to firstly take the microchip implant then only the vaccination. After that, you are also needed to wait 30 days before travelling where you are required to administer a rabies titer test after the 30 days. Samples must be processed at approved laboratories. However, this is only necessary if you are from a high rabies country. You are also needed to get treatment against tapeworms for your dogs between one and five days prior to entering the UK. Apart from these, you are also required to get a pet passport with your dog's health certificate. 
When it comes to living in the UK, dogs are generally accepted everywhere in the public. But make sure you do your research beforehand! When in train, your dog has to be well-trained and are not disturbing anybody else. Your dog is also not allowed in the restaurant cars. If you are traveling with more than two dogs, only then you are needed to pay for a fee. Your dog is also not allowed to occupy the seats on the train. 
With these said, make sure that you are fully aware and well-planned for the rules that you need to follow! With the rules in mind, here are 5 places you should go with your dog in the UK.
1. North Cornwall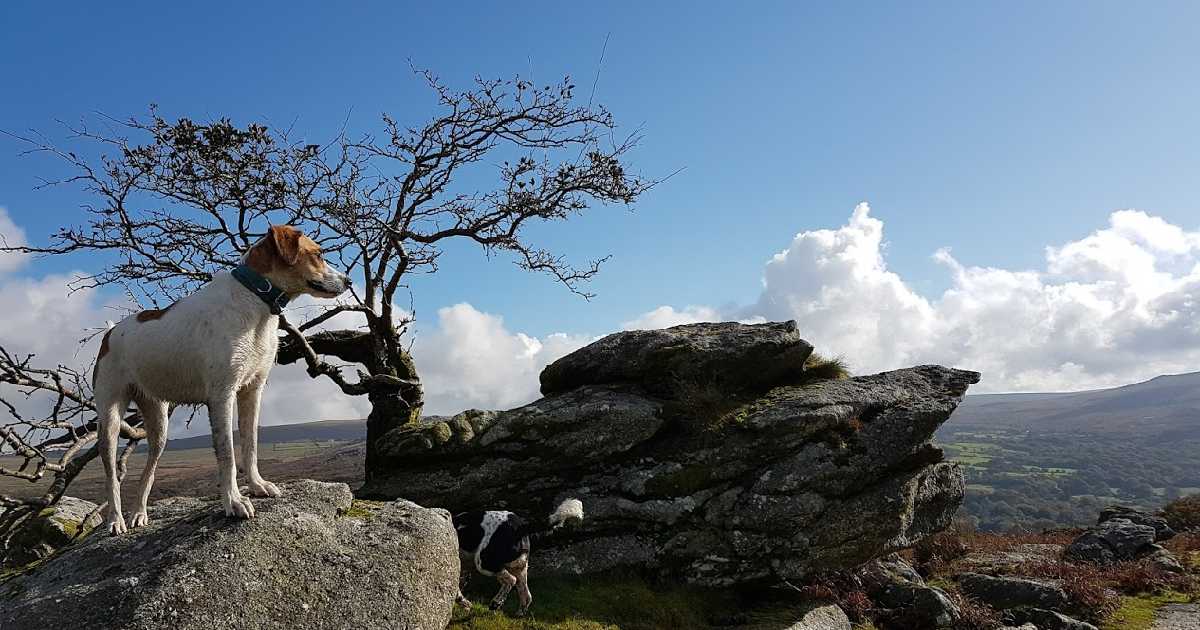 This place is an absolute paradise for dogs with its beaches and towering sand dunes. This part of the country has a sub-tropical climate. This means that Cornwall has comfortable weather conditions all year round! In the entire area, only a total of 7 beaches do not allow dogs. This means you have a variety of 132 different beaches to choose from that are in constant pleasant weather conditions. Not to mention that most of the best attractions here are dog friendly, so you can definitely spend a good amount of your time here, 
If you truly want an unforgettable experience, bring your dog to the famous Eden Project! Though dogs are not permitted to enter, taking a stroll outside the domes is an incredible experience in itself. If your dog is used to hikes, you can also explore the Lost Gardens of Heligan. This labyrinth gives off a faded fairy tale vibe with its idyllic gardens. A place for romance and discovery, this place is also perfect for paws and sniffs! If you want to cool down, head to the Sandymouth beach. The Sandymouth is a two mile long beach that has its own waterfall, surf-hire and a seasonal cafe! It is the best place to experience the tropical aspect of this area. 
With these said, Cornwall is definitely a good place to bring your dog when you are in the UK. 
2. Cumbria and The Lake District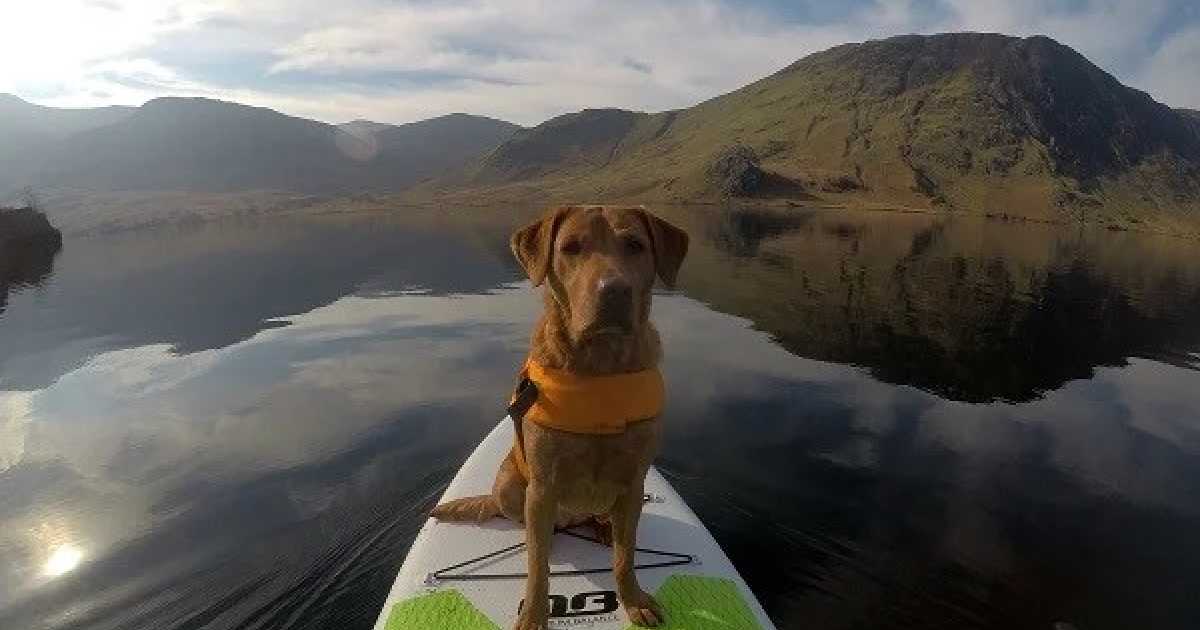 If you and your dog is into the outdoors, this place is perfect for you both! Cumbria is a rural area of Northern England, and it includes Lake District, home to Windermere that is the largest lake in England. The Lake District has been awarded the Kennel Club's top prize for the "Be Dog Friendly Awards" category for two years. This is self-explanatory as to how dog friendly Cumbria is along with its many attractions.
Cumbria also has 20 fascinating English Heritage Sites that are dog friendly where you can explore the ruins and other well-preserved buildings. There are also 16 different beautiful lakes in the Lake District for you to explore. When it comes to the Windermere, they provide boat cruises, and it's dog friendly as well! Not to mention that the tickets for dogs are free. You can also visit the second largest lake here, the Park Foot Lake that is located over the banks of Ullswater. When you are here, you are definitely here for the views and the breeze of nature. It is an absolutely soul healing place to be and to explore with your dog.
3. Yorkshire Dales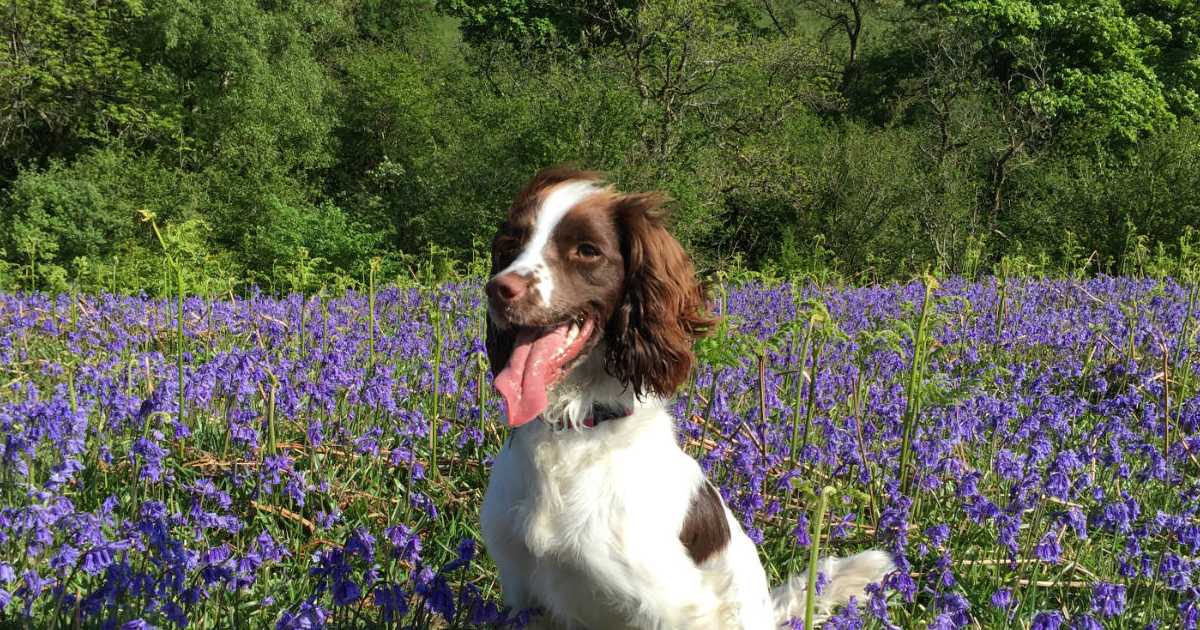 Yorkshire Dales is home to two national parks of the UK. If you are considering of coming here, do get your walking shoes ready! You'll be walking most of the time to fully absorb what New Yorkshire has to offer. Since there will be a lot of walking, it'll be an absolute delight for your dog, especially if it's an active breed. 
Look up Miles without Stiles that is a collection of walking routes available in Yorkshire Dales. All of which are dog friendly and wheelchair friendly as well! There are many other different routes, some to parks, some along the river banks and some up the hill. Do your research beforehand on where you want to go. Another note is that there may be roaming sheep wandering around so keep your dog on leash at all times. 
4. The Cotswolds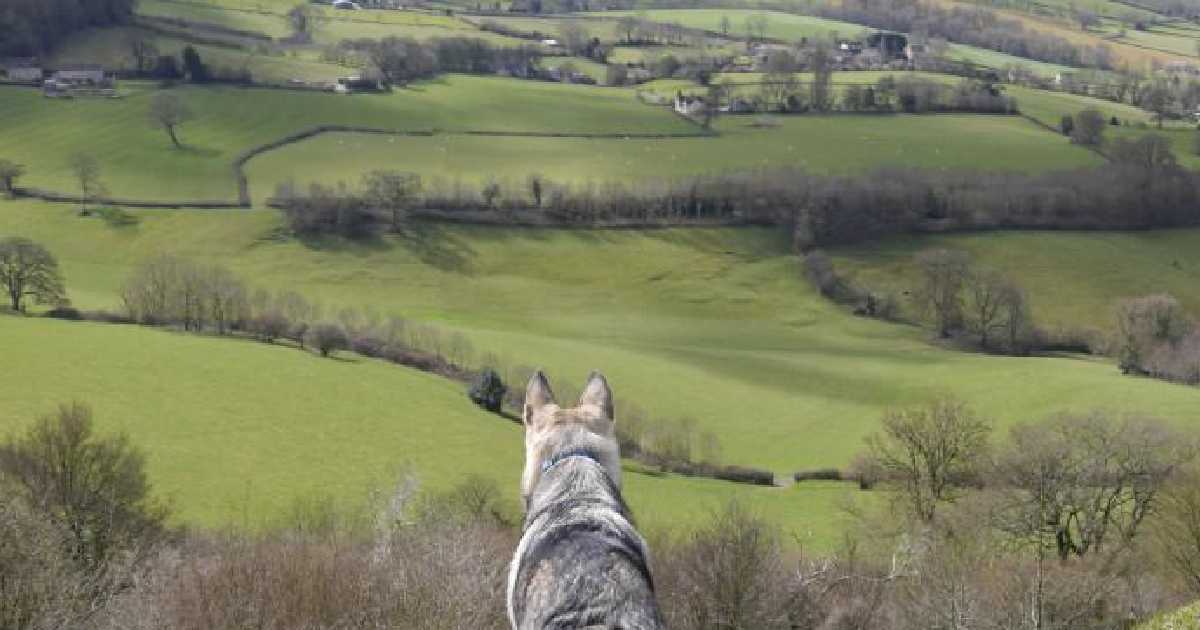 Cotswolds is like the dreamland for dogs and dog owners to visit. There are various different attractions located here that are dog friendly. If you don't mind splurging, there are luxurious retreats for both you and your dog to enjoy. There are also country pubs. If you are looking for a more touristy experience, there is the wildlife park located at Burford. If you are someone who is into arboretums, you can visit the Westonbirt Arboretum at Birdip too for some Instagram worthy pictures. With more than 2 500 species of trees, this location is definitely worth the visit. There is also the Batsford Arboretum located at the northern end of the Cotswolds.
There are many other various attractions located in this area. With this said, do your research beforehand! In any case, this place is definitely worth visiting.
5. London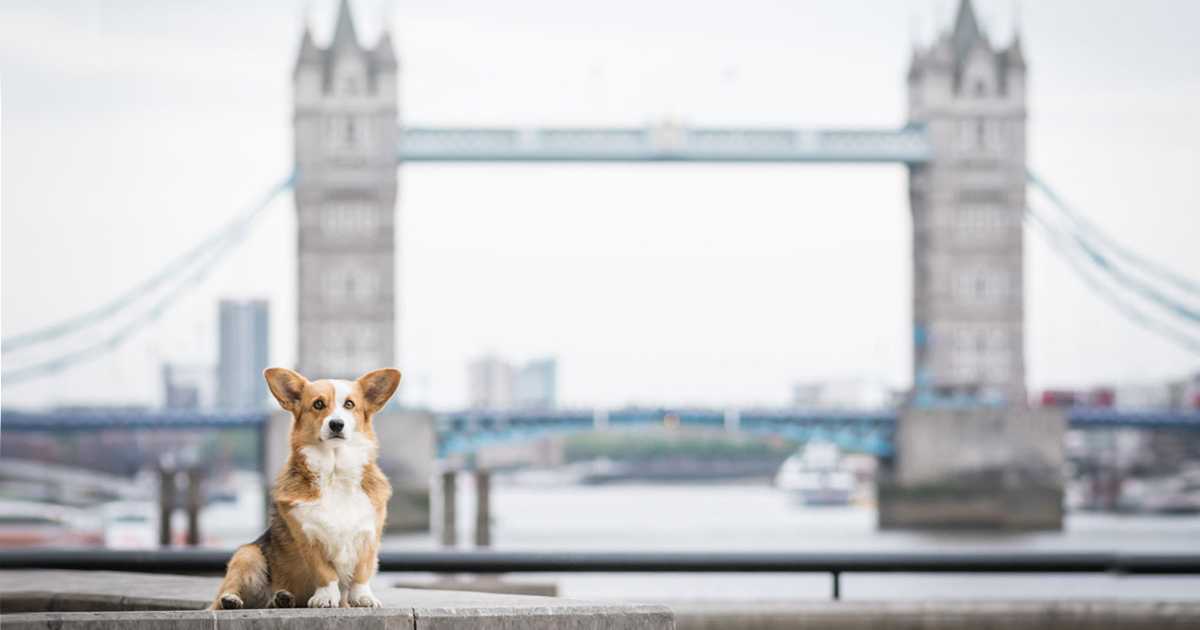 Who could ever resits London when coming to the UK? There are many attractions to look at here. From walking along the Thames where you'll come across various attractions to walking through Shoreditch to take some pictures with your dog and the street art. London is the perfect place to explore with your dog. Not to mention that there are many other dog friendly parks as well! If you are really into the water, take a river boat on the Thames and thanks to dog friendly London, your dog gets a ride for free.
With this said, you can't deny that UK is an incredibly beautiful country to visit. It is made even more beautiful to have your dog around with you as you go! However, we all also know that having your dog constantly with you can get exhausting. If you ever need a break or some alone with yourself or with your significant other, consider PetBacker! PetBacker.com offers pet boarding and pet sitting services. These services are provided by other pet lovers who are experienced in taking care of animals. You are literally only a few clicks away from finding one that is right for you! So download the app now because it's that easy.