Reviews and testimonials are one of the major criterias that pet owners consider when hiring. Over 75% of pet owners on PetBacker say pet boarding and dog walking reviews play a major role in their decision on who to hire.
Why Pet Boarding and Dog Walking Reviews or Testimonials Are So Important
Your number of reviews and average star rating are displayed to Pet owners on both the directory that displays your profile as well as when you reply a job to the parent when they are searching for pet boarding and dog walking, and they can read your reviews when they click on your profile. If you have more 5 star reviews, you are more likely to win more jobs from first time pet owners, as well as earn more repeat customers as it gives them more confidence to leave their pet with you.
Great reviews show pet owners that they should book with you. They like to see that you're:
Providing the great care that you advertise
Flexible
A great communicator
Good at sending consistent photo updates from our app
Already building up a loyal client base
The more reviews you have, the more likely you are to get booked. Reviews also help paint a picture of the service you deliver, which means you're more likely to get job offers by pet owners.
It's About Quality and Quantity
The more reviews you have, the more likely you are to get bookings. And an added bonus? You'll get to read all the great things your clients have to say about you. Feels good, doesn't it?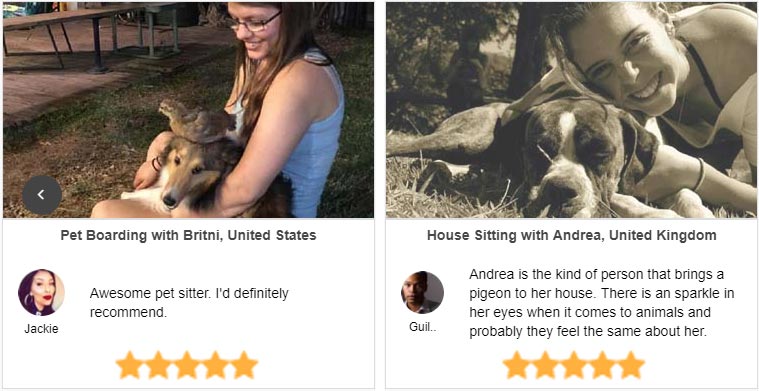 Take a look at what Verified Reviews other pet sitters and dog walkers are getting from pet owners here.
What We Do to Encourage Your Client to Write a Review
95% of our sitters have nothing but 5-star reviews. We think that's pretty amazing. You should ask the pet parents to give you a review, however here's what we're doing to make sure we can keep those great reviews coming:
We send emails to pet owners, asking them to write a review when your job is complete.
We send pet owners a text notification to remind them to review the stay.
We give pet owners the capability to write a review on the app when you mark the job complete.
Type of Reviews and Testimonials
We have verified reviews and unverified reviews (testimonials) on PetBacker. The following are the differences:
Verified Reviews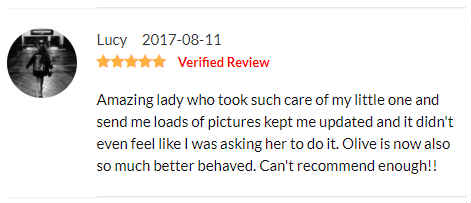 Verified reviews are reviews left by pet owners for jobs you have completed and received payment for via PetBacker. These reviews are the ones most trusted by pet owners as they know this review can be trusted and is for a job that actually took place. You can tell the difference by the bright red "Verified Review" tag beside the star rating. The number of verified reviews can be compared against the number of completed jobs for that profile.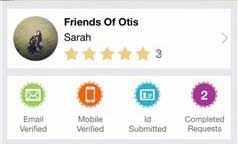 Non Verified Reviews or Testimonials

Non verified reviews are reviews that have been left to you by pet lovers who know you or previous customers who left their pets in your care . These reviews are the best to kick start your listing with as you can immediately get pet lovers you know to leave you one. Non verifed reviews can only be given by pet lovers with a Facebook account to ensure that the people leaving you those reviews are real pet lovers. We also require at least 3 pet lovers to leave you a review which will help us to filter off reviews from fake accounts or people with shady characters. Our team will work with Facebook to ensure that reviewers are real pet lovers and will remove the reviews or even ban the sitter if we are informed otherwise. Non verified reviews can only be made within 30 days from the day you listed your services and will be removed 3 months after.
Non verified reviews can be written from your personal listing page on PetBacker. The reviewer does not need to have the job completed on PetBacker to leave you a non verified review. You will find it at the bottom of your listing. Reviewers do not need to the download the app to leave a review for you. Here is how it looks like:

You can share the link to your listing from here: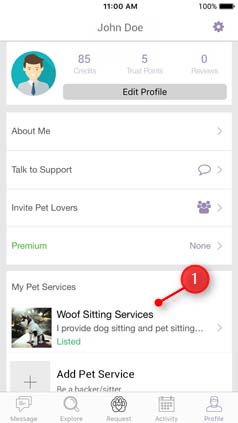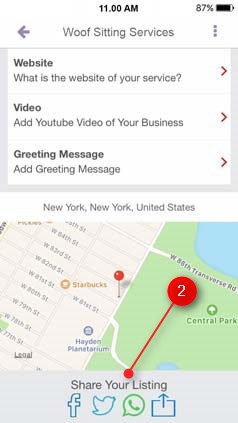 BLOG COMMENTS POWERED BY DISQUS