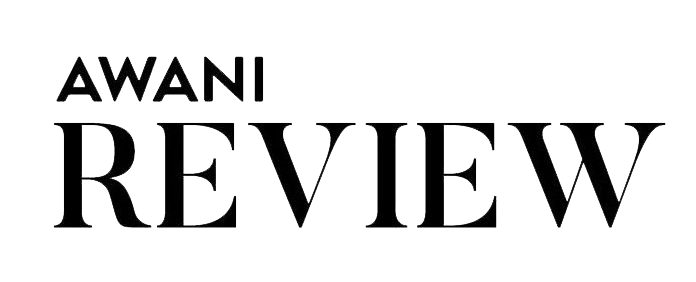 Source: Awani Review
Finding someone you can trust to take care of your pets can be tough. We have heard of the many unfortunate incidents involving pet boarding.
Entrepreneur Vernon Tee suffered such tragic experience after losing his dog due to a virus contracted from a kennel many years ago. That incident drove Tee to develop a platform that seeks to connect pet owners with trustworthy pet sitters, putting the welfare of pets as top priority. That idea led to the development of a pet services matching app Petbacker.
"We help people find another pet lover to take care of their pets instead of leaving them in a cage," says Tee.
Petbacker creates a list of potential service providers based on the pet information and requested dates. "So, we are like the Airbnb for pets," he adds. Like Airbnb, pet owners get to rate the service providers - often comprising students, housewives or part-timers who want to make a side income - allowing owners to choose sitters based on their trustworthiness and reliability.
We hope to build this community first because this will enable us to enter a market and scale better
Tee, who was already running an on-demand marketplace Rapidfy took the same model and applied it to Petbacker. That was in November 2016. The app is now being used in over 40 countries and has about 360,000 signups - about a third comprising users offering services, that also includes boarding, walking, grooming and day-care.
As much as it is a marketplace, co-founder Edward Khoo explains the vision of Petbacker is to be the go-to-platform for anything related to pets.
"Our main goal is to build a close community of pet lovers," says Khoo. "For example, we have a 'Moments' feature - something like a Facebook wall - where pet lovers can post anything about their pets and talk to other pet owners or share photos. So, it's a community just focusing on pets.
"Another key thing to remember is that pet-sitters who join us aren't just pet sitters; they are also users of the services available. So when they go on a holiday, they will also use Petbacker because they are familiar with it.
"So, we hope to build this community first because this will enable us to enter a market and scale better," adds Khoo.
The pair first launched the app in the United States but due to intense competition, they decided to turn their focus on Asian markets. It started operations out of Singapore but has since relocated to Petaling Jaya.
"In terms of revenue, Singapore, Hong Kong, Taiwan, and Malaysia are the highest," says Tee, without disclosing the amount, except to say that the firm's last quarterly revenue has hit seven figures. Petbacker takes 15 to 25 percent in commission from every transaction.
The pair is also looking to ramp up expansion in European cities which have seen a positive organic growth, mostly through word-of-mouth marketing. Berlin is looking particularly promising, they add.
"Berlin is doing very well at the moment, " says Tee. "It is growing much faster than when we started in Malaysia."
Most of the time you'll get pet lovers to take care of your pets rather than someone who is doing it only for the money
Khoo adds: "They are they are very accepting of this concept of their pets being taken care of by another pet owner. They are trustworthy. This whole concept works because of the trust factor."
While on-demand marketplace apps such as Petbacker offers users convenience, when it comes to people's beloved furry friends, trust has to be the platform's core promise.
Towards this end, Petbacker says it only allows signups that fulfill a strict selection criteria for service providers. "They have to submit their IDs and bank account details. We will ask them to get recommendations from their friends to make sure their character is suitable for our platform," says Khoo.
"Of course, we can't guarantee 100 percent but we do our very best to ensure that only the best people and pet-lovers are listed on our platform."
According to Khoo, Petbacker rarely needs to step in to resolve customer complaints and issues. "We've only needed to mediate cases one or twice," says Khoo. "Many users are on Petbacker because they love pets. We've even had pet-sitters who don't keep the money they make. Instead, they donate it to shelters.
"So if you book on Petbacker, most of the time you'll get pet lovers to take care of your pets rather than someone who is doing it only for the money."
One of Petbacker's measure to ensure quality of service - and to protect users - is to withhold payment until completion of a job or booking, where users can then rate the services provided.
"Users may want to go direct to pet-sitters but we offer protection on our platform that allows payment back if anything goes wrong. We withhold payment up to two days upon completion of any job," says Khoo.
"Secondly, we offer insurance protection to the pets. So if something happens to them, we take care of the cost. As a pet owner, when you go overseas, you don't want to have a cloud hanging over your head, worrying if your pet is in the best of hands.
"Accidents do happen, that's unavoidable. But when they do happen, you want to be assured that your pet gets the best care and that's where insurance plays an important role," adds Khoo.
Petbacker is in the midst of raising funds as it looks to expand and ramp up marketing in its key target markets, including hiring locals in respective markets to promote its presence.
Back then, it would have taken us a year to set up in a new market. Now, it takes us about two months
"We are not spending a lot at the moment," says Tee. "We continue to market through Google and Facebook but we have a plan that has been tried and tested in countries like Malaysia, Singapore and Hong Kong which have been doing very well.
"So, we know what exactly needs to be done in every step of the way. It is a lot easier now compared to when we first started.
"Back then, it would have taken us a year to set up in a new market. Now, it takes us about two months," he says.
According to Tee, Petbacker's partnership with Australian stock exchange-listed AFT Corporation has been put on hold as the firm is focused on growing its presence in European cities with good organic growth. "We decided to put that (partnership) on hold because we want to concentrate at places that has the potential to make money," says Tee.
Petbacker is also gearing up to launch additional services, such as pet training and pet care packages, that includes veterinarian services.
"It is a whole package. So if you are a new pet owner - and don't know anything about taking care of a pet - we suggest grooming and vaccination services. We even help you to find transport services, if you don't have a car," says Khoo.
"Petbacker will take care of all of that for you so you concentrate on loving your pet," he adds.
Source: Awani Review