The demand for pet services during the COVID-19 pandemic season is still high, however it doesn't matter if you are a pet sitter or a pet parent, here are a few things you need to pay attention to for effective protection!
First, if you have no suspicious symptoms before going out, such as
fever
cough
sore throat
chest tightness
dyspnea
fatigue
nausea
vomiting
diarrhea
it is probably safe to proceed with the meet and greet session. However, if you have any of the symptoms stated above, it is recommended that you should stay at home and seek medical treatment immediately.
Just before the meet and greet session with the pet sitter or owner, be sure to contact them first to ensure that they also take appropriate prevention actions. Pet sitters must inform the pet parents that they are required to bathe the furkids before the service, or to obtain the parents' permission to clean or bathe their furkids after taking them home to ensure that no viruses remains on their fur.
During the meet and greet session, make sure that both parties wear a mask, gloves, and other precautions to ensure that everyone is protected from the infection and limit the spread of the virus. Unless necessary, try to speed up the meeting as much as possible.
A pet sitter can also take more pictures or videos and post share them through the PetBacker app's moment to comfort any worried pet parents.
Finally, after the service is over, return the pets safely with the appropriate prevention steps as above to the owner.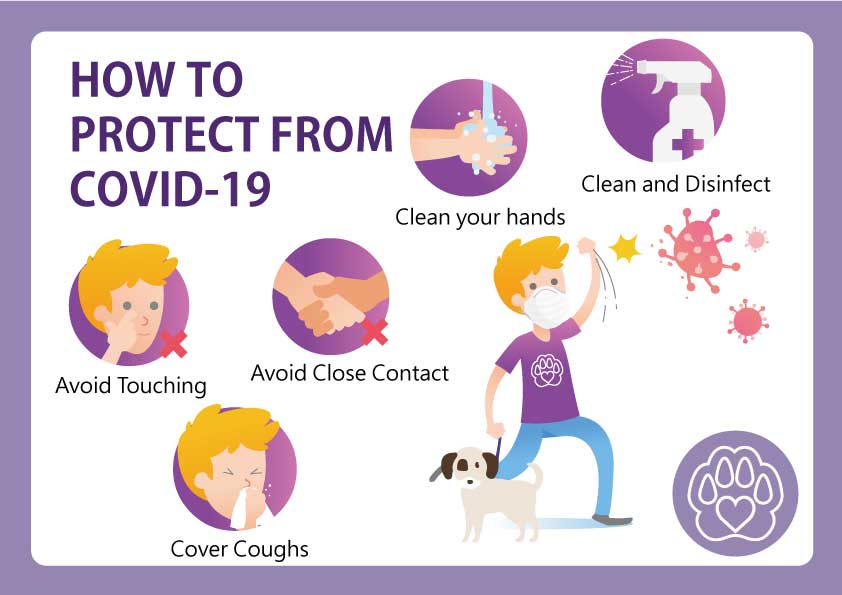 You may also be interested in this article for more information about "Can your dog or cat get coronavirus (COVID-19)".